This page was last updated on: November 13, 2017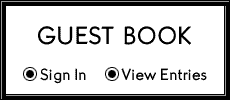 ...is getting ready to Launch!!!

Salvatore Arvad was a frustrated Rocket Scientist.  NASA would not buy his revoluntionary new rocket that could send men to Mars in less than 15 days.  Then one day, he realized he'd been planning this trip since he was 12 years old.  He had everything he needed to DO IT HIMSELF!

To make things simple, he didn't plan on coming back!  This site is dedicated to his mission and the technology that made it possible.  Tune into his live show for all the details!  The First Man on Mars will be constantly adding to this site.  Keep coming back for the latest developments from MARS!

Interview with Mr. Ray Bradbury, author of The Martian Chronicles.

The Landing Site with the Latest Maps from the Mars Global Surveyor!

The Nuclear Fusion Rocket

See the Martian Base Camp

Sign his guestbook below and he'll keep you updated on the status of his mission.